Retraining the Brain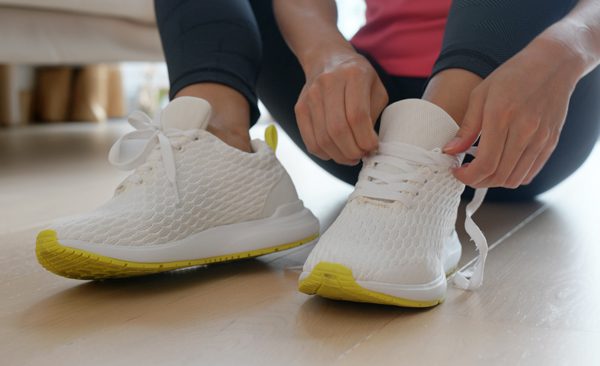 One of the problems encountered by people in substance use recovery is that their brains don't remember how to create pleasurable feelings without the substance. It can be difficult to commit to recovery when you can't seem to feel good, so it's essential to find ways to retrain the brain.
Exercise is one excellent way to remind the brain to produce its own feel-good chemicals. When we exercise, our brains create endorphins, a type of neurotransmitters (chemical messages) that make us feel better. Being able to experience these "natural highs" makes it easier to stay on track with recovery.
Benefits of Exercise
According to SMART Recovery, there are numerous benefits to including exercise in your recovery plan, some of which are:
A simple way to accomplish something. This sense of accomplishment can provide forward momentum, giving someone in recovery the confidence in their ability to do good things for themselves.
Structure that can be built upon. Having a routine makes it less likely that a person will relapse. Knowing you have to be up early for a yoga class before starting your work day might be a deterrent to drinking the night before.
A constructive way to pass the time. The time will pass no matter what, but a person who gets bored in recovery is more likely to relapse than a person who plans activities to make use of their days.
More incentive to stay healthy. If you work hard to get your body healthy and strong, you are less likely to relapse because you know it will undo all of your efforts.
Healing of the body and brain. The whole time you used alcohol or other drugs, you were damaging your body and your brain. By refraining from using and adding exercise to your routine, you generate the chemicals that are needed to flush your system of harmful things it has been storing in your internal organs and create new neural pathways in your brain that lead to new patterns of behavior.
While those benefits are especially helpful for people in recovery, the Mayo Clinic shares some benefits of working out that anyone can enjoy, which include weight control, improved health conditions, heightened energy and mood, and better sleep.
Types of Exercise
When people think about exercising, they often picture going to a gym and sweating it out on a bunch of equipment, but that's not the only way to get endorphins flowing. Other options can include:
Exercise Videos – whether you own a DVD, borrow one from the local library, or find a video online, exercising in your own home is an option.
Walking – there might be a nice track or a trail in your community, but these aren't essential. A daily walk through your neighborhood is a healthy practice.
Running – while this can be great exercise, you need to build up to it. With the help of your doctor or a fitness expert, develop a plan to get started.
Taking a class – perhaps you find that you need a time, day, and place on your calendar in order to actually follow through with your exercise goals. Taking a class, especially if you sign up with a friend or family member, can give you the accountability needed to make yourself work out.
Swimming – especially in a warmer climate, swimming may be available for a larger portion of the year than in other parts of the country. Swimming is low impact, so even people who have had injuries can generally participate without too much risk of exacerbating their pain.
Get creative – if your form of exercise feels more like play than work, you will be more likely to stick to it. Options may include boxing, martial arts, dancing, skiing, snowboarding, hiking, and cycling.
At Fair Oaks Recovery Center, we acknowledge that all of our guests are unique individuals. We can help you develop your own specialized recovery plan, including exercise, that works for your life and goals.

For more information about
programs
offered at Fair Oaks Recovery Center, and heroin addiction treatment near Sacramento, please call us today at
(888) 989-9690
.