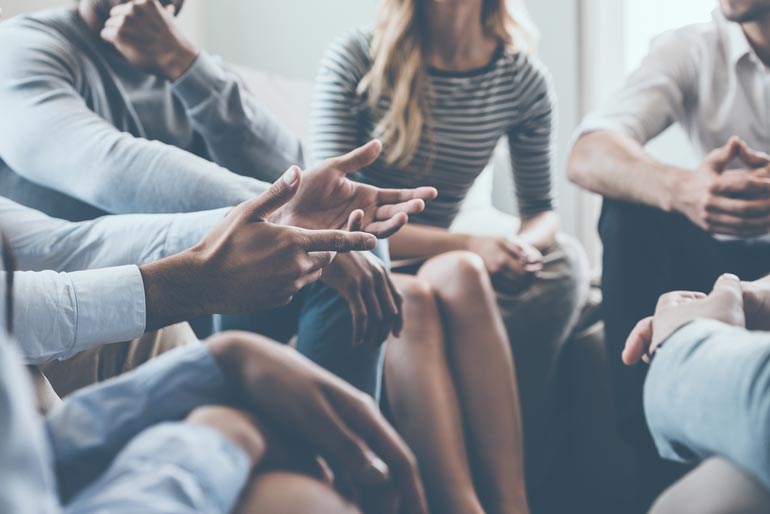 Located in Sacramento, California, Fair Oaks Recovery Center provides care for individuals suffering from the debilitating effects of addiction.
If you're struggling with substance abuse, you're not alone. We offer kind, compassionate, and evidence-based services for individuals suffering from substance abuse, as well as, dual diagnosed mental health disorders. Individuals with a Dual Diagnosis suffer from both a mental disorder such as anxiety, depression, bipolar disorder, or PTSD, in addition to their substance abuse and/or alcoholism.
Fair Oaks' staff have devoted their lives to helping clients experience the benefits of sober living. When you enter the facility, a staff member will conduct an initial biopsychosocial evaluation before developing a customized treatment plan.
Fair Oaks Recovery Center's programming combines educational and process oriented groups. Clients will learn:
How addiction affects them
How to combat their cravings
Techniques for managing co-occurring mental health issues
Ways to connect with others in a positive manner
Skills for thriving in a sober life
Fair Oaks has a continuum of care that includes detoxification, residential treatment, partial hospitalization program, and intensive outpatient program. These levels of care provide clients and their families with the structure and support needed to begin to restore their lives.
Fair Oaks offers a free alumni support group to clients who complete our other programs. This emphasis on continuum of care disease management ensures that clients have easy access to the resources they need to maintain their sobriety.
We welcome patients at our facility in Sacramento, California.

To learn more about Fair Oaks Recovery Center, please feel free to 
contact us
 anytime at 
(888) 989-9690
. We're here to help.