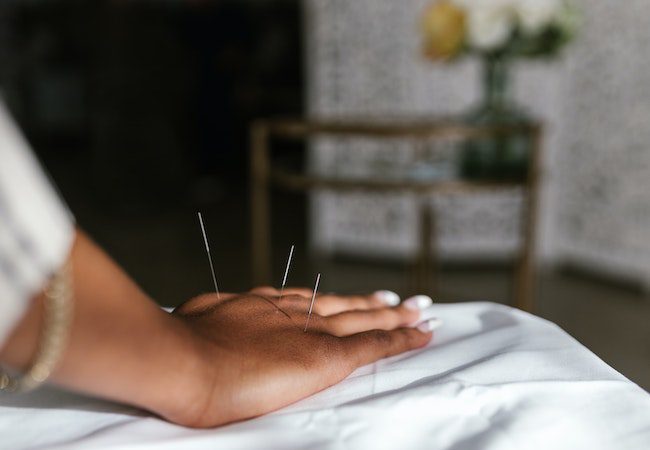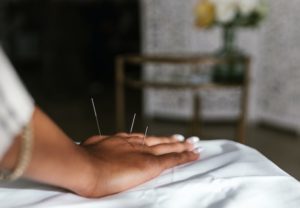 A primary catalyst to the opioid epidemic was the struggle for effective pain management. Many people who never dreamed they'd have a substance misuse problem discovered that they suffered tremendously after surgery or an extended injury. Fortunately, there are numerous options for addiction-free pain management: you just have to find the right techniques that are best for you.
Why Effective Pain Management Presents Challenges
When you go in for a routine physical, your doctor probably checks reflexes, takes a blood pressure reading, and runs some lab tests to determine cholesterol levels and other health indicators. These procedures all have guidelines that, for the most part, apply as much to you as they would to anyone else.
However, every person has a different pain tolerance, and the medical community finds it difficult to establish a baseline for it, as there's not a standardized assessment tool that applies to everyone. While there are some consistencies—for example, studies indicate biological women are generally more pain sensitive than biological men—each individual's brain nociceptors (also simply known as receptors) respond to pain by releasing distinct neurotransmitters to alert the nervous system that something's wrong.
Pain receptors are activated by signals such as:
Chemical, most commonly inflammation in the body
Mechanical, which is when a force stresses a joint or tissue
Thermal, such as touching something hot
Pressure, like if you step on a rock
There's also variance in the type of pain:
Neuropathic is due to damage in the brain, the spinal cord, or to peripheral nerves, and is frequently described as a burning, "pins and needles," or stabbing sensation. The Cleveland Clinic notes that many health conditions cause this type of pain, including alcohol use disorder, central nervous system disorders, complex regional pain syndrome, diabetes, and surgeries or trauma.
People feel somatic pain throughout their body or in a particular area that suffered trauma or surgery. It can be a sharp, localized sensation or a more widespread cramp or throb in the bones, muscles, tendons, and tissues. Probable causes include inflammation, injury, strain, and surgical recovery.
Another type of pain is visceral, which WebMD indicates it has "a strong connection to psychological symptoms, such as depression" and often feels like a deep twisting or heavy ache. Primarily centralized in organs, people notice it with acute pancreatitis, heart issues, irritable bowel syndrome, menstrual cramps, and tumors, among other conditions.
It's also important to note that pain threshold and pain tolerance are two different conditions:
Threshold is the minimum intensity at which you begin to notice something causing pain.
Tolerance is the maximum level of pain you can handle.
All these shifting variables create numerous challenges for diagnosing, treating, and resolving pain long term, but there are some promising options.
Addiction-Free Options
Someone who's dealt with chronic pain for weeks, months, and even years is often exhausted by both the pain and, until recently, the lack of quality care. For example, fibromyalgia was considered a phantom illness for decades. In fact, the National Institute of Arthritis and Musculoskeletal and Skin Diseases indicates that it's diagnosed "primarily on having pain all over the body, along with other symptoms. Currently, there are no specific laboratory or imaging tests for fibromyalgia. The main symptoms—pain and fatigue—are shared with many other conditions."
Continuing with this example, health care professionals are trying fibromyalgia treatment programs that don't include opiates and other addictive pain medications. Instead, they recommend a combination of more holistic remedies to their patients, which include:
Cognitive behavioral therapy, or CBT, which helps people reduce pain sensations by providing techniques to think about pain differently.
Transcranial electrical stimulation, which researchers believe helps redirect the brain's pain-processing networks, seems to help both with chronic pain and depression.
Relaxation therapy for better sleep, music and light therapy, and a more focused exercise and nutrition plan seem to also provide pain relief for many fibromyalgia patients.
These methods also help people with other kinds of chronic pain issues or who have developed hyperalgesia—a more intense pain sensitivity; or allodynia—a sensation reaction caused by a stimulus that normally wouldn't cause pain.
Specialists are also encouraged by the success of other medication-free pain management solutions, such as:
Acupuncture
Beta blockers
Biofeedback
Breathing techniques
Cryotherapy
Eye movement desensitization and reprocessing, or EMDR
Hypnotic analgesia
Myofascial release therapy
Nerve blocks for specific areas
Passive muscle relaxation
Synthetic capsaicin
Transcutaneous electrical nerve stimulation (TENS)
Turmeric and other inflammation-reducing supplements
Water therapy
A person with substance use disorder or alcohol use disorder will have to be more diligent to enhanced recovery applications pre- and post-surgery that often include many of the methods above, as well as the short-term use of non-habit-forming painkillers, such as prescription NSAIDS or acetaminophen.
Fair Oaks' Approach to Addiction-Free Pain Management
Pain management in recovery is a delicate balance between evaluating a particular medical condition and designing a treatment plan that eliminates harmful substances while still addressing the primary need for relief.
The board-certified medical team at Fair Oaks in Sacramento assesses each individual's needs to customize detoxification and therapeutic remedies. Our whole-person care philosophy to pain management includes CBT, dual diagnosis treatment, mindfulness practices, and other holistic techniques to give you or a loved one a foundation of long-term health. Ask one of our admissions specialists how we can help you.

For more information about
programs
offered at Fair Oaks Recovery Center, including our intensive outpatient program in Sacramento, please call us today at
(888) 989-9690
.