Many people think that relapse just 'happens'. Relapse does not just happen out of the blue.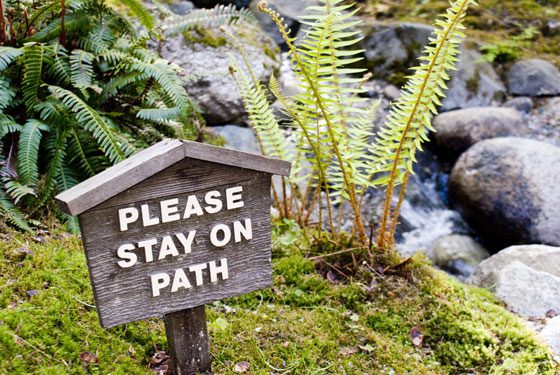 It is a gradual process, with distinctive stages. The main reason people get into drug treatment is because they have tried getting clean on their own and it did not work, so they get into treatment to learn recovery skills that will prevent future relapses. Recovery is not only putting down the drug and/or alcohol, it is learning how to live life. Being aware of the stages of relapse, and using the skills learned in recovery to get through them will help prevent relapse. The three stages of relapse are: emotional relapse, mental relapse, and physical relapse.
Emotional relapse. When a person is in this stage, they are not thinking about getting high or using.
Here are some signs that one has entered into the stage of emotion relapse:
Isolating
Anxiety
Anger
Sadness
Not going to meetings
Going to meetings but not sharing about how you are feeling
Poor eating habits
Poor sleeping habits
Focusing on others
One of the main goals of meetings, group therapy, and/or individual counseling is to help the individual learn self-care skills. In the beginning stage of relapse, this individual is not taking care of himself or herself properly, which can lead into the next stage of relapse.
Mental relapse. Mental relapse is the consequence of prolonged poor self-care. When a person enters into this stage, there is a war going on within his or her own mind.
Here are some signs of mental relapse:
Thinking about using
Lying
Recovery is too much work
Thinking of ways to control using
No one will know if I relapse
Thinking of people, places, and things associated with past use
Minimizing the consequences associated with past relapses
Planning a relapse
This is a serious stage in one's recovery. Thinking about past drug use is not the same as the way it is thought about if one has entered this stage. Thinking about past drug and/or alcohol use may always be lurking in the back of an addict's mind. This is the nature of the beast. Acting on it, or getting stuck in 'mental relapse' can be prevented. Warning signs are important when a person starts to think about using. This is when recovery skills that they have learned are important. Good coping skills help a person get out of this stage more quickly and get back to self-care.
Physical relapse. Physical relapse is when a person starts using again. Some researches break this into two segments: lapse and relapse. A lapse is when an individual picks up one drink, or uses for a very brief time, realizes the severity of the problem and stops. A relapse is full-blown uncontrollable using in which a person gets caught once again in the downward cycle of addiction.
Recovering people see setbacks as failures and can easily get stuck in an all or nothing mindset that can be deadly. The effectiveness of therapy has proven to help an individual with coping skills. In therapy, the individual learns how to become aware of the negative thought process and turn it around. If one stays stuck in mental relapse for a long period of time, it can lead to physical relapse when they feel they have a window of opportunity, or will not get caught.
Relapse does not have to happen. The purpose of drug treatment therapy is to help the struggling individual with coping skills to live life without having to pick up. Being aware of the stages of relapse is just one step toward living a mindful life.
If you are in the midst of relapse or know someone who is, please contact us today at (888) 989-9690. We can help get you back on the right track.