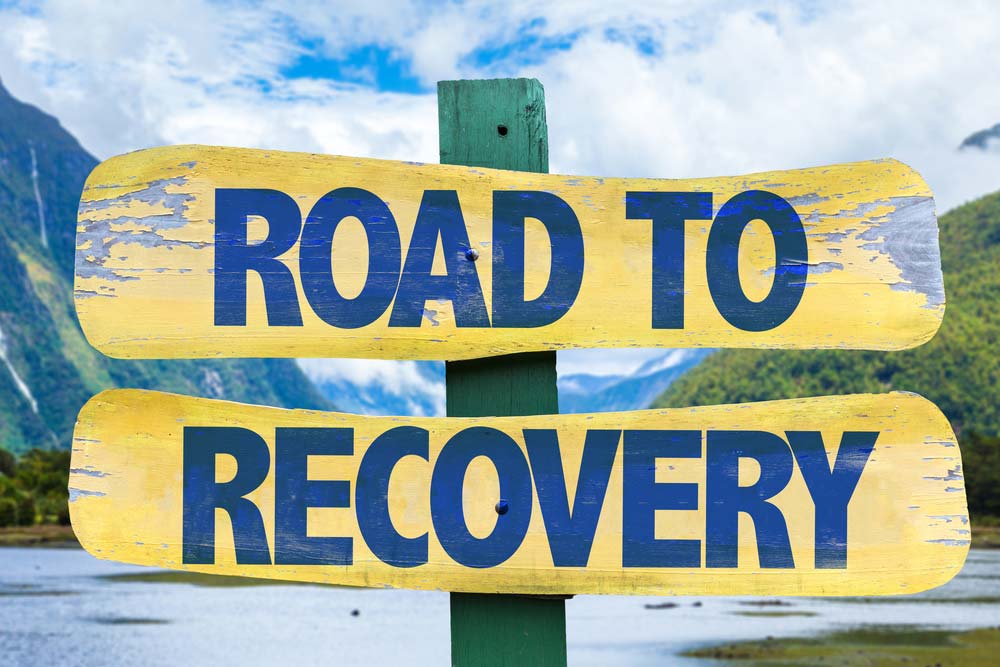 Sometimes it is a long road from the time a loved one needs help, and when they agree to get help. No matter if they get better or not, it is possible to have happiness and purpose in life.
During my husband's addiction, I did many things that enabled him to grow worse and worse in his addiction. Before he agreed to treatment and I went to Al-Anon, I was on a mission to save him from himself. I failed utterly time and time again. I was exhausted, confused, hurt, angry, and eventually hopeless. Many times during his active addiction, I withdrew from the world and became so enveloped in his that I wasn't attending to my personal needs or wants. Everything in my life revolved around him and his addiction.
"I finally became so desperate for relief that I asked him to leave"
Fear gripped me but I did not yield. It was tragic and heartbreaking as I watched him go. Packing, all the while screaming that I didn't really love him. I sobbed. Hoping against hope that I did not make a mistake. That my decision would not ultimately lead to his death.
He would call and tell me everything was going to be different now. That he would try really hard this time to make a change. I believed him, and in my heart, I know he believed it too. Addiction is so powerful though. Without help, addicts are doomed to repeat the cycle over and over, and either be locked up, go insane, or die. I gave in to the promises of better days and agreed to have some communication between the two of us.
"I prayed for strength to finally let him go"
The next afternoon, on my lunch break, I got an indignant call from jail demanding I come save the day. I walked back into work, into a private bathroom, and got down on my knees. I cried and cried. I prayed for strength to finally let him go. It finally struck me that I couldn't change him, and any glimmer I had that I ever could, died with me that day.
The calls came in for over a week. I didn't answer. I finally saw, that all this time, I was aiding the disease. Never allowing him to face his own consequences, and to finally see the truth about his life. All I had done was shield and save. I thought it was out of love, but it was out of my own selfish fear of losing him. A week later our family proposed that, if he wanted out of jail, the only way out was to agree to go to treatment. He conceded.
The moment he was willing to accept help, I was willing to communicate, but that would be very little at the beginning. It was nothing like before. His decisions were his alone. There would be no rescuing. For it was when I got out of the way, I realized things worked out the way they were supposed to work out. Had I never asked him to leave, had I answered the phone and came to the rescue with bail money…it is a very real possibility that he would not be alive today.
Al-Anon Works
While he was in treatment, I started to attend Al-Anon Meetings. I found I sponsor right away. She had been in Al-Anon for years, and was working a very active program that included the 12 Steps. I realized through working the program, I had been very selfish, self-righteous, and tremendously afraid. I had been sick just like the addict.
Through the work I learned to let go. I didn't meddle, nag, or make demands. I learned that all I had any control over was my actions. I focused more on growing my relationship with my Higher Power, and as a result, I found my purpose in helping others that struggle the way I had. Al-Anon opened up a new world. It drastically changed my perspectives and ideas regarding how to support a recovering addict. It is a design for living that works for all that are willing to follow suggestions and work the steps.
For the first time ever in my life, I realized that no matter what happened in life or with the people in my life, I was going to be okay.
Through the Al-Anon program a new life came into view. I finally understood why I did what I did, thought the way I thought, and why I had not been successful in finding any peace, joy, or serenity. Al-Anon sponsorship, the 12 steps, and the fellowship, have given me not only deep insight into the world of addiction, but I now have purpose and the ability to feel joy, peace, and love like never before. Through working the 12-steps I now understand how to support a recovering addict.
If you are struggling with how to support a recovering addict in your life, please contact us. We can help you and your loved one get help now.